Enlarge text
A
A
A
Library and Events
TECHNOLOGY AND ME: especially for ages 55+
Wednesday, September 26 at 6:00 PM
Lighthouse Center for Vision Loss, Duluth, shares how technology can improve the lives of those 55 and older. Topics include Smartphones, tablets, apps, Alexa, internet use, magnification and reading aids, health monitors and home safety, and staying connected.
The event is sponsored by Lighthouse Center for Vision Loss and the Duluth-Superior Area Community Foundation. This event is free and open to the general public.
---
writing workshop with Maddie lesage
Saturday, September 29 from 2:30PM - 6:00PM
Local writers: create a strong character-driven piece of flash fiction (1000 words or less) by the end of this workshop.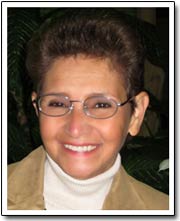 Learn about Goals, Motivation, and Conflict, Character Descriptions and Development, Scene Development, Dialogue, Character Development, Interview Questions, Character Sketch, and Clothing and Language.
Elyse Lawrey, who writes under the name Maddie LeSage, is a published author from Duluth, Minnesota. Maddie LeSage writes Romantic Suspense, or Romance with a Twist, as she likes to call it. She graduated from the University of Minnesota Duluth with a degree in English, and is a member of Romance Writers of America, Northern Lights Writers (a chapter of RWA) and Sisters in Crime, an organization for mystery writers. Maddie's stories take place in and around Duluth where she currently lives. Her next book, Rescue Me, will take place in a fictitious town called, Cedar Falls which was inspired by her many visits to Grand Marais, Minnesota.
---
would you like to try e-books and e-audios?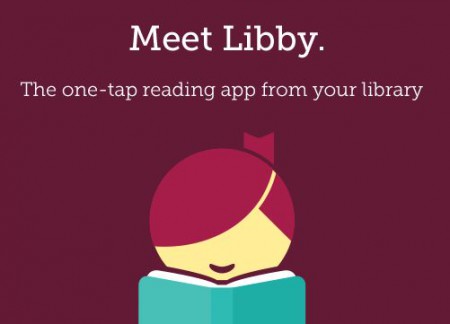 This free app, created by Overdrive, is now available!
Check it out
. Visit the library for one-on-one help getting started. We want this experience to be as exciting for you as it is for us.
For those of you using the Overdrive app: Libby is replacing the Overdrive app, which will be discontinued in the future. The benefit of switching to Libby is a streamlined experience, where you can read or listen to your library materials "in the app," rather than having to switch over to OverDrive Media Console, Amazon.com and Kindle App, etc. Still have questions? Please ask!
---
FIber Arts Guild donates cloth bags to library users
Grand Marais Public Library is grateful to receive 16 cloth bags handmade and donated by members of a Fiber Arts Guild interest group. Over the years, the library has received recycled plastic grocery bags from members of the community. These are provided to customers needing to cover books from precipitation or simply carry them home. Until the Guild donated cloth bags, we had no alternatives to offer. We are looking forward to receiving another donation of the beautiful, personal bags Guild members created.
Hear more from the Fiber Guild in this WTIP Roadhouse recording:
---
Do you accept book donations?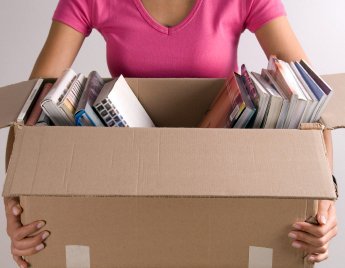 The library can accept excellent condition new books (published in 2017 or 2018) only. Why?
Read more
.
---
mail-a-book program for county residents
Listen to this short WTIP audio clip
County folks, we know it can be difficult to return books to Grand Marais Public Library on time. Did you know you can borrow paperback books and other materials from the
Arrowhead Library System
via u.s. mail free of charge?
The items come to your mailbox; you return them through your mailbox. The same is true for city residents in assisted living. ALS Executive Director
Jim Weikum joins Tracy Benson on WTIP to explain
:


---
Library gets a New strategic plan, mission, tagline
Winter 2017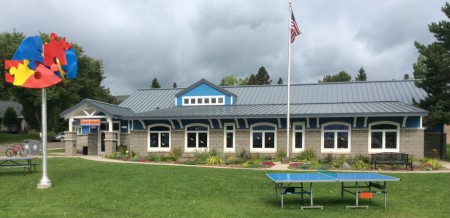 With much help from the community, the Grand Marais Public Library completed a strategic planning process this year that will guide our actions for the next five years.
Our new mission is:
The Grand Marais Public Library increases knowledge, inspires creativity, removes barriers, and builds community across Cook County.
Our tagline is:
EXPLORE. LEARN. CREATE. CONNECT.
Our priority goals are:
The community will increase understanding and appreciation of the full range of human diversity.
The community will have increased knowledge and utilization of library resources and programs throughout the county.
People will enjoy a comfortable environment that gives them a sense of community belonging.
Young children will develop a love of reading and improve their literacy.
We invite you to
review the Strategic Plan
for more information.
---
The library gets 5 stars 10 years in a row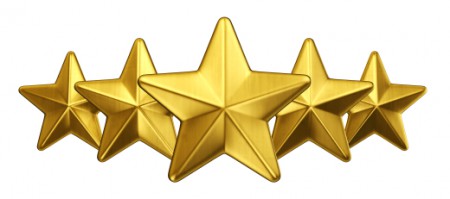 Grand Marais Public Library is pleased to announce it has once again achieved a 5 star ranking in the annual Library Journal Star Libraries standings. Joining Grand Marais this year are Ely with 4 stars and Baudette with 3 stars, giving the Arrowhead Library System 3 of only 5 libraries in the state to achieve this benchmark. Grand Marais has been ranked a 5 star library for 10 years running, one of only 13 libraries in the nation to do so.
Read more.
Visit the Library Journal website and
read about the 13 libraries
.
---