Enlarge text
A
A
A
Library and Events
SOME WRITERS READING AT THE LIBRARY!
Please join us on Saturday, March 25, 2017 at 12:30 p.m. as alumni from Grand Marais Art Colony's 2016 Mentorship in Fiction gather at Grand Marais Public Library to read from their nearly-completed manuscripts — Sandy Bloom, Joan Crosby, Shoshanna Matney, Shelley Odendahl, and Judy Budreau.
We'll be joined by some of your favorite Grand Marais writers — Rose Arrowsmith DeCoux (YA fiction), Gene Glader (Cook County history) and Staci Drouillard, who's finishing a book about Chippewa City for the Minnesota Historical Society Press. After the readings, we'll have plenty of time to answer questions and talk about the writing life.
Free and open to the public.
Judy Budreau is a 2016 recipient of a Career Development grant from Arrowhead Regional Arts Council. Funding for ARAC programs and services is provided through appropriations from the Minnesota State Legislature, the Arts and Cultural Heritage Amendment, and a grant from The McKnight Foundation.
---
DSSO TO PERFORM AT LIBRARY
A
noon
time performance by members of the Duluth-Superior Symphony Orchestra is scheduled at the
Grand Marais Public Library on Thursday, March 30
. Playing Harp will be Janell Lemire, and on Flute, Betty Braunstein. The duo will play for approximately 45 minutes. Afterward, there will be time for interaction with the audience. Janell and Bettie have been doing programs together for many years, and are professional musicians with the DSSO.
This concert is funded by a grant from the Lloyd K. Johnson Foundation, and is the first of several lunch-time performances that are planned to be offered in the library through the spring. The performers are expected to provide information about the 2017/18 DSSO season, and are exploring the possibility of bringing a bus to the Twin Ports for their May 6 concert. They seek input as to how that might happen.
---
Kids Storytime at the Library with Author Jane Schmidt
Saturday, April 1, 2017 at 10:30 a.m.
Everyone is welcome and we're not fooling!
Finnegan's Superior Adventure is a story of a backpacking trip Finnegan takes with his Grandma Riley. The story is narrated from Finnegan's point of view. It is illustrated in full color with photographs by the author. "It's an interactive book," says Schmidt, "There are questions for kids to answer and a mystery to solve."
Arrowhead Library System has released a brand
new look for our catalogs
. Search our collection in the
Grand Marais Public Library room
, or look at Regional holdings through the
ALS Library Resources
. The new catalog allows us you to search the eBook and eAudio collections right inside of the catalog.
Special Tip! If you have the old catalog page bookmarked on your computer, you will want to delete that and bookmark the new page. Why? The old page will stop showing the new content ALS libraries add to the catalogs.
The catalog is new for everyone--us too! Let's learn together.
---
grand marais public library gets 5 stars in 2016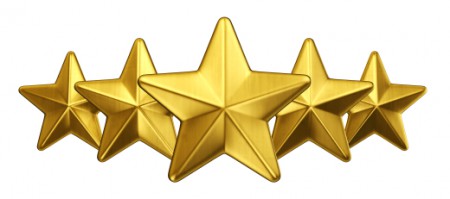 The
Library Journal congratulates the 2016 Star Libraries
!
---
If you would like to submit a book review please e-mail Steve at
steve.harsin@alslib.info
---
21 famous authors share their favorites
Mental_floss
---
The Most Dangerous Book: the battle for James Joyce's Ulysses
Book Review
by Yvonne Caruthers
---
book review
Steve Harsin, library director, has an interesting group of books: self- published ebooks which became so popular they decided to publish them as bound books. I am reading one now,
Not Dead in the Heart of Dixie
, by R.M. Kralik.
If you would like to submit a book review please e-mail Steve at gmlib@arrowhead.lib.mn.us.
---
---