Enlarge text
A
A
A
Library and Events
Job openings at the library!
For information on the part-time library clerk and part-time custodian please go to the
City of Grand Marais
website for job descriptions and applications.
---
MEDICINAL PLANTS WILD & CULTIVATED
Local character and dog musher Tim White is to present "Medicinal Plants Wild & Cultivated" at the Grand Marais Public Library Wednesday, February 22, at 6:00PM.
Those who participated in the "Mystery Plant" activity at the library through the fall of 2016 have an opportunity to learn more about the plants that were featured in that activity. White, a long time practitioner of nutritional health using natural foods and herbs, will cover more about the plants that were featured and share stories of how he learned about each, what parts of the plant are said to be beneficial, and where one might find specimens. He plans to expand upon the history of various plant's use, place of each in many global cultures, and purported relevance to personal health and well-being. White plans to include other plants in addition to those that were featured during the fall, including: tobacco, goldenseal, Solomon seal, yarrow, Japanese knotweed, Devil's Club, sagewort and others, some of which are controversial.
---
old macdonald had a banjo at the library!
Folk musician Paul Imholte plays the part of Old MacDonald as he sings original and classic children's songs. During the show Paul will play fiddle, guitar, hammered dulcimer, autoharp, cello, harmonica, spoons, jaw harp, and, of course, banjo. Children and adults alike will leave the show singing and enjoying this energetic program on
Saturday, February 25, 2017 at 10:30 a.m.
This program, sponsored by Arrowhead Library System, was funded in part or in whole with money from Minnesota's Arts and Cultural Heritage Fund.
---
winter reading program
Paul Bunyan's Big Read runs January 3, 2017 through February 28, 2017. Pick up program supplies in January. Kids can choose timed reading logs or book title logs to participate. Upon completion kids can pick a free book. Everyone is invited to sign up for the book prize drawing for
The Bunyans
by Audrey Wood.
Tuesday morning pre-school storytimes are at 10:30 a.m. beginning January 10 and continue through February 28.
Check out what's happening at your library this winter!
---
Winter Wednesday nights at GMPl
The Grand Marais Public Library is pleased to again offer a winter events series on Wednesday nights beginning January 4, and running for 10 weeks. Each event is scheduled to begin at 6:00 p.m.
Everyone is invited to attend. Family friendly events have been marked with an asterisk.
The remaining schedule for the series is:
February 22 Medicinal Plants – Tim White
March 1 Grand Portage Arts & Crafts History – Bob Swanson
March 8 Consumers Driving the Food Industry Bus – Hartley Acero
---

2017 friday night reels remaining line-up!
All movies start at 6:00 p.m.
February 24
THE LIGHT BETWEEN OCEANS
Australia, post WW1, lighthouse keeper couple find a baby washed ashore in a lifeboat. Story of love, hope and a fateful choice. Based upon the critically acclaimed first novel by M L Stedman.
March 3
THE ARDENNES.
Brothers Dave and Kenneth are reunited on Kenneth's release from prison. While Kenneth is anxious to return to old ways, both Dave and Kenneth's erstwhile girlfriend, Sylvie, have adopted clean lifestyles. Drugs, crime and the bonds of brotherhood create this dark crime thriller journey.
March 10
HELL OR HIGH WATER
A divorced father and his ex-con brother resort to a desperate scheme to save their family's west-Texas ranch. Stars Ben Foster, Chris Pine, Jeff Bridges make a nuanced film from a by-the-book heist plot.
---

grand marais public library gets 5 stars in 2016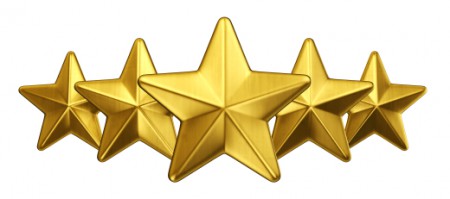 The
Library Journal congratulates the 2016 Star Libraries
!
---
MYSTERY MEDICINAL PLANTS AT LIBRARY

Beginning October 10, and running each week for 10 weeks, a "mystery" medicinal plant will be featured at the Library. Library visitors will have the opportunity to make a guess at what they think the plant might be, then to look in a related folder to reveal the answer and additional related information. Native plants will predominate, but not all featured species will be native. Most will be familiar, though they may not be easily recognized.
Local musher Tim White will share his expertise with herbal medicines in a program at the Grand Marais Public Library. In early 2017, White will present a program at the library featuring all the included plants and their medicinal uses. Watch the library calendar for more details as to the date and time.
---
If you would like to submit a book review please e-mail Steve at
steve.harsin@alslib.info
---
21 famous authors share their favorites
Mental_floss
---
The Most Dangerous Book: the battle for James Joyce's Ulysses
Book Review
by Yvonne Caruthers
---
book review
Steve Harsin, library director, has an interesting group of books: self- published ebooks which became so popular they decided to publish them as bound books. I am reading one now,
Not Dead in the Heart of Dixie
, by R.M. Kralik.
If you would like to submit a book review please e-mail Steve at gmlib@arrowhead.lib.mn.us.
---
---