Enlarge text
A
A
A
Library and Events
outta this world adventure story time
Thursdays, June 14-August 16, 4:30-6:00 p.m.
Think you're too old for story time? Think again! Kids 11-18 can stay after hours when we breakout the snacks, art supplies and fantasy novels to read aloud.
---
MARK YOUR CALENDARS – LIBRARY FRIENDS USED BOOK SALE

Thursday, August 2 – Saturday, August 4
at Cook County Community Center
317 5th Street, Grand Marais, MN 55604

Renew your memberships by August 2 and members have the opportunity to purchase books before the general sales on August 3.
For details about the Friends sale and information regarding the
last
book sale:
read more here
.
---
@gmlibraryyouth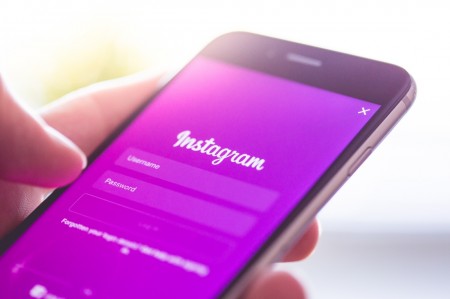 Follow the new youth services Instagram page @gmlibraryyouth to play "Where in the World is Gaston," keep up with library events, and more. Show us where reading takes you this summer using the hashtags #GMPLsummer2018 and #readingtakesyoueverywhere.
---
do you accept book donations?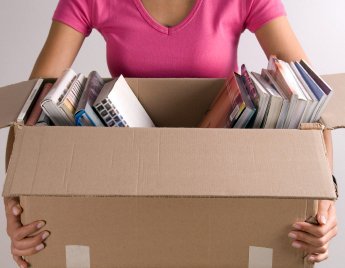 The library can accept excellent condition new books (published in 2017 or 2018) only. Why?
Read more
.
---
reading takes you everywhere: summer reading
Going on now!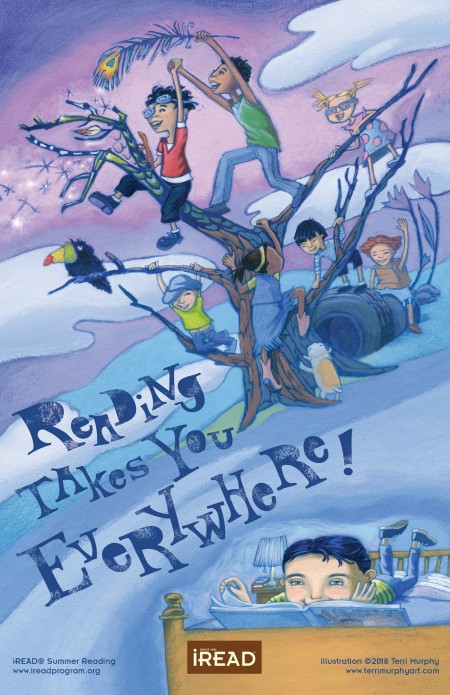 Grand Marais Public Library launched its Reading Takes You Everywhere summer reading program on June 1, 2018, but it's not too late to join in.
Throughout the summer, the library will host a range of free activities for children and teens to encourage and support a love of reading. Participants can win prizes for reaching their reading goals.
Activities include:
Story time each Tuesday at 10:30 a.m., June 5-August 14. Weekly themed scavenger hunts in the library. "Where's Gaston," a photo guessing game with prizes. Afternoon STEAM activities for elementary through middle school age. Instagram activities and online book group for teens (age 14 and up). Celebration picnic August 18, 2018, at 11:00 a.m.
---
Where's Gaston?
Weekly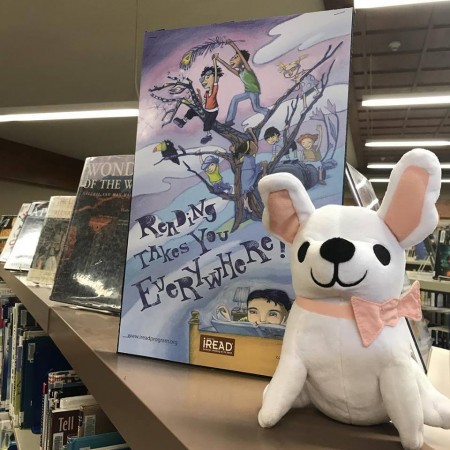 Gaston, our Summer Reading mascot, has gotten loose in Grand Marais!
Fortunately, the children's librarian is on his tail, but has only managed to snap a few photos.
Guess where he's been from the photo clues, and be entered in a weekly prize drawing.
---

Story time!
Tuesdays, June 5 - August 14
10:30 AM - 11:15 AM
All ages welcome.

As part of our Summer Reading program, we're hosting story time each Tuesday at 10:30 AM. Join Erika and friends for stories, crafts, songs, and more. Reading takes you everywhere!
Note: No story time on June 19.
---
Living as Other in America: How to Bridge our Divides
June 2018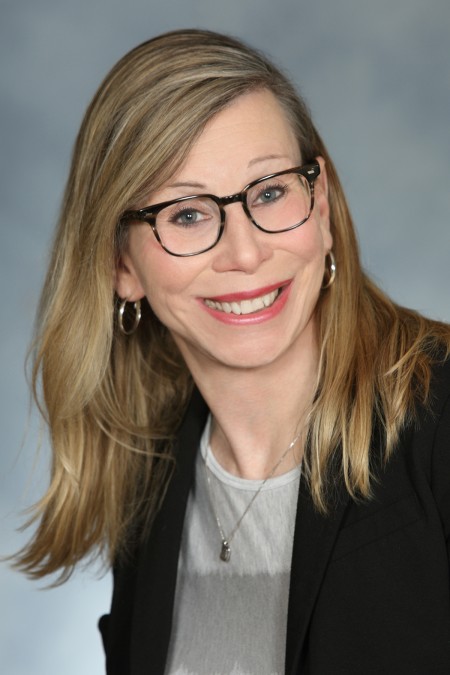 Nationally recognized trans activist Ellie Krug recently offered a talk at the library entitled "Living as Other in America: How to Bridge Our Divides." She also appeared on WTIP's The Roadhouse. Listen below.
Krug's website, www.elliekrug.com, and her blog are available for those who would like to know more about Krug. The library owns her memoir "Getting to Ellen."
---
mail-a-book program for county residents
Listen to this short WTIP audio clip
County folks, we know it can be difficult to return books to Grand Marais Public Library on time. Did you know you can borrow paperback books and other materials from the
Arrowhead Library System
via u.s. mail free of charge?
The items come to your mailbox; you return them through your mailbox. The same is true for city residents in assisted living. ALS Executive Director
Jim Weikum joins Tracy Benson on WTIP to explain
:


---
Library gets a New strategic plan, mission, tagline
Winter 2017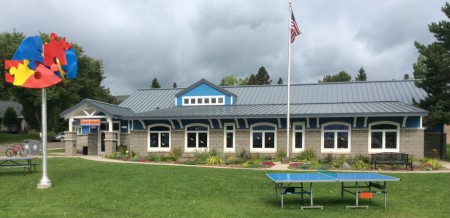 With much help from the community, the Grand Marais Public Library completed a strategic planning process this year that will guide our actions for the next five years.
Our new mission is:
The Grand Marais Public Library increases knowledge, inspires creativity, removes barriers, and builds community across Cook County.
Our tagline is:
EXPLORE. LEARN. CREATE. CONNECT.
Our priority goals are:
The community will increase understanding and appreciation of the full range of human diversity.
The community will have increased knowledge and utilization of library resources and programs throughout the county.
People will enjoy a comfortable environment that gives them a sense of community belonging.
Young children will develop a love of reading and improve their literacy.
We invite you to
review the Strategic Plan
for more information.
---
would you like to try e-books and e-audios?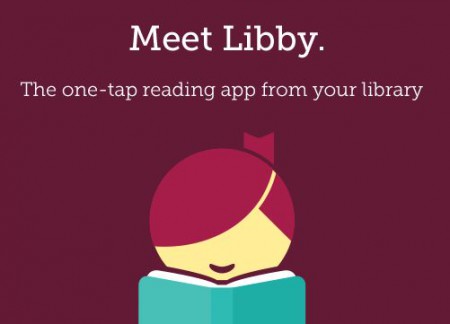 This free app, created by Overdrive, is now available! Check it out HERE. Visit the library for one-on-one help getting started. We want this experience to be as exciting for you as it is for us.
---
The library gets 5 stars 10 years in a row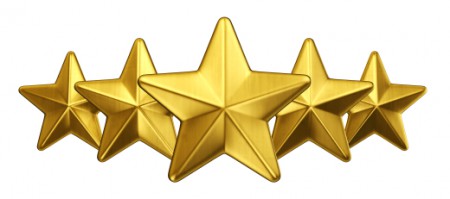 Grand Marais Public Library is pleased to announce it has once again achieved a 5 star ranking in the annual Library Journal Star Libraries standings. Joining Grand Marais this year are Ely with 4 stars and Baudette with 3 stars, giving the Arrowhead Library System 3 of only 5 libraries in the state to achieve this benchmark. Grand Marais has been ranked a 5 star library for 10 years running, one of only 13 libraries in the nation to do so.
Read more.
Visit the Library Journal website and
read about the 13 libraries
.
---